Introduction
Mobile app development empowers businesses of all sizes to reach wider audiences and boost productivity. In-house apps allow employees to work efficiently and be connected to the workplace, while custom mobile apps for consumers allow seamless connections with your brand.
Developing a custom mobile app for your brand gives you the opportunity to serve your audiences better by providing the best possible experience for any industry, especially e-commerce and in-store shopping.
RD Global offers a digitally transformative approach to mobile app development that uses human-centered design principles to create the perfect app for the user experience you want to deliver.
Why Invest in Mobile App Development?
It's no longer an option to leave app development by the wayside in a world where Pew Research found that 97% of Americans have a mobile phone and 88% of their time is spent using mobile apps.
Today's consumers expect their favorite brands to have a mobile app – so there's a powerful incentive for companies like yours to invest in making an Android or iOS app.
Benefits of Choosing RD Global for Mobile App Development
Android and iOS app development opens new doors for businesses of all sizes. Working with a website and app development company has benefits that include:
Increasing accessibility: Users look for an app as a way to engage with your brand and build a connection – and having a great mobile app ensures you're capturing users who want to interact.
Developing customer relationships: A great mobile app delivers value to your customers, which in turn builds your credibility in their eyes.
Tailoring the brand experience: Today's users expect their go-to brands to have a mobile app that personalizes the brand experience to meet their preferences.
Building brand exposure: Push notifications allow you to reach anyone, anywhere, increasing engagement with your brand.
Developing brand recognition: It takes repeated exposure to your brand to convince users to buy in, and a great mobile app helps develop that recognition.
Connecting with social media: Today, most mobile apps are interconnected with social media, making it simple for users to share what they're up to (and expose your brand to their audiences).
RD Global is a step above other mobile app development agencies because we focus on a transformative digital experience.
Our multi-platform app development team comes with expertise in predictive modeling, augmented reality, and artificial intelligence that brings innovation to your company's unique mobile app. We work with human-centered design frameworks to transform the brand experience with custom mobile development.
We don't just design mobile apps – we act as your coach in digital transformation by identifying areas of opportunity and prioritizing the functionality that your brand needs and your audience wants to see.
Our human-centered design approach informs every decision we make during the design, development, and implementation of your company's mobile app. The result is an app that delivers a five-star user experience via high-impact technology.
This focus on the total digital experience sets RD Global apart from  other custom mobile app development services – we're your partner from inception through launch and beyond.
Ideation
Design
Development
Testing
Launch
Post-launch support
Scope of Our Mobile Application Development Services
With RD Global, you get the complete scope of mobile app development services in one place, ensuring a smooth and seamless dev process. Our team of expert developers can create full-stack mobile apps from prebuilt templates or customized from visual build tools.
With those apps, you can:
Access data for detailed performance insights
Monitor workflows to improve employee performance
Send and receive notifications for efficient teamwide communications
Coordinate teams to maintain effective workflows
Assign role-based permissions to secure data
Let's Talk About Mobile App requirement for Your Business
Mobile App Development for Industries
Mobile app development services are relevant to any business that needs to provide 24/7 mobile access to customers, employees, or partners with a seamless, optimized mobile experience.
Some of the most pertinent industries for mobile app development include e-commerce, retail, food service, real estate, insurance, and healthcare – but those are far from the only industries that benefit from a custom mobile app.
Some industries that have strong use cases for mobile app development include:
Types of Mobile Applications We Develop
RD Global works with companies in all industries to build custom mobile apps of all types. Our offerings include:
Native applications
Hybrid applications
Progressive web applications
Encapsulated container applications
Frameworks and libraries
Not sure what type of mobile app development is right for your business? Our team of expert mobile app developers can help you determine the best way to meet your company's needs and produce an exceptional mobile app.
Technologies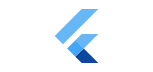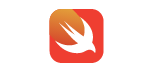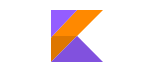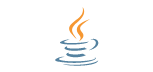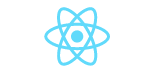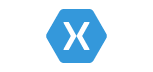 How We Differ
RD Global understands the importance of mobile app development for your business. Our expertise includes:
Clients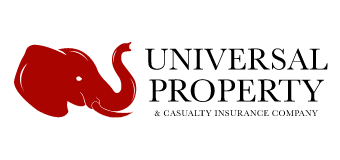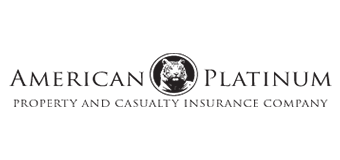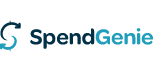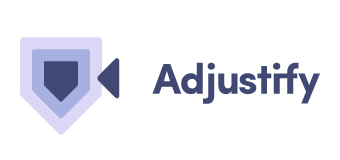 Certifications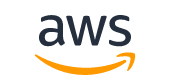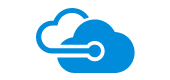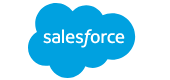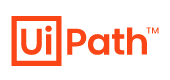 Mobile App Development Service Options
At RD Global, we offer a wide net of services to ensure a quality end product. They include:
iOS app development:
Our Apple-certified mobile development experts help you reach iOS audiences with an app optimized for iPhones, iPads, and Mac devices that's designed with Apple users' needs in mind. We work by Apple guidelines to ensure a final product that meets brand security and functionality standards for a better iOS experience.
Android app development:
Reach an audience of over 2 billion with an Android app built by our team of Google-certified app developers. We work with your business to design, develop, implement, and deploy a fully-functional Android app that's fast, flexible, and secure for the best user experience.
Enterprise mobile app development:
Let's work together to deliver an iOS, Android, or cross-platform app that helps you boost revenue and increase ROI. Our enterprise mobile app development experts work with you to build a Google- or Apple-certified app that matches your brand and meets your company's security and functionality standards.
Cross-platform mobile app development:
RD Global offers cross-platform mobile app development services to help you reach audiences across iOS and Android. We'll increase your reach with an app that stands up to the most rigorous standards for functionality, security, and operational excellence.
Have a Question For Our Technology Experts?
Contact us to learn how our experts can help you stay up-to-date with the latest technology trends. We'll bring your innovative ideas to life, no matter the challenge. Our team is available to speak with you via email, phone, or video call.
Mobile Application Development - FAQs
What does the typical mobile app development cost?
Basic app development costs vary depending on the scope of the project, the type of app, and the details of the project. Contact us today to discuss your project and receive a quote.
What is cross-platform mobile app development?
Cross-platform mobile app development is the development of an app that will be launched on both Apple and Android devices. While it's possible to launch an app that's just for iOS or Android, both operating systems have such a critical market share that cross-platform development is almost always preferable.
How long does mobile app development take?
Mobile app development can take anywhere from six to seven months up to a year, though it's possible for the life cycle to take more time or less. The actual length of time required to develop an app depends on the scope of the project. Contact us to discuss the scope of your project and get an estimate of how long the development cycle may last.
Who owns the rights to the custom app?
The client who commissioned the app is the rightful owner of the finished product. Our agency transfers the intellectual property rights to you as the client at the launch of the project. That includes the design, the code, and all aspects of ownership and proprietary rights.
How does an app benefit my enterprise?
A mobile app benefits your enterprise by adding value for the end users, whether it's an e-commerce app, a healthcare app, or something else entirely. The apps that enjoy the most success tend to solve a clear problem or pain point and improve upon the user experience.